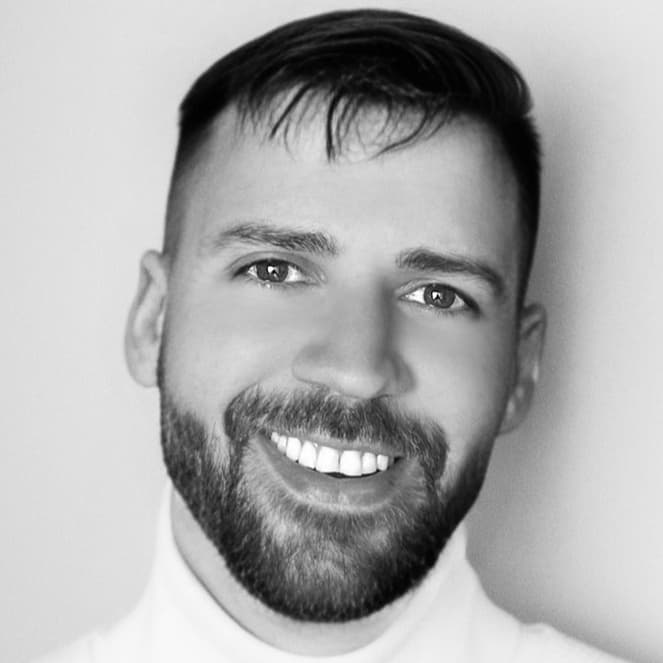 Christian B. Martinez
Salt Lake City, Utah
Full Stack Developer
University of Utah
Hey there, 🖐 I'm Christian, a dedicated Full Stack Web Developer from Utah. I am actively pursuing a full time role within the dynamic world of the tech industry. I recently completed the rigorous 6-month coding bootcamp program at the prestigious University of Utah, where I honed my skills by successfully delivering a multitude of full stack projects. This hands-on experience, alongside my current role at MMBC, has equipped me with a strong foundation in full stack web development. My passion for technology drives me to stay current with emerging trends and cutting-edge technologies, making me ever-ready to adapt and excel in this rapidly evolving field. Thanks for viewing my portfolio site, and I would be eager to connect!
NGC

NGC

Date

Technician

Technician

Full-Time

Full-Time

Accomplishments

• Proficiently diagnosed and resolved issues in legacy computer applications.

• Manufactured composite components for the Airbus A400M aircraft using proprietary machinery.

• Collaborated with System Engineers, providing valuable feedback on software enhancements.

• Operated sophisticated Airbus computer systems to ensure parts maintain quality and consistency.
MMBC

MMBC

Date

Web Developer

Web Developer

Contract

Contract

Accomplishments

• Built a lightning-fast single page application with React and Tailwind CSS.

• Increased website inquiries from 2% to 18% month over month.

• Demonstrated expertise in responsive design, accessibility, and mobile optimization.

• Continuously updated skills and knowledge to stay at the forefront of web development trends.
Mixdlabs

Mixdlabs

Date

Chief Technology Officer

Chief Technology Officer

Full-Time

Full-Time

Accomplishments

• Created a bespoke Shopify theme tailored to specific project requirements.

• Developed a wholesale portal for our retail clients which resulted in a $140,000 increase in annual revenue.

• Optimized page load speeds and SEO which lead to a 36% increase in organic traffic.

• Learned the liquid templating language.
Stack
Preferred languages and frameworks
Tools
Some of the daily tools I use
Latest Repos
View latest pushes to Github